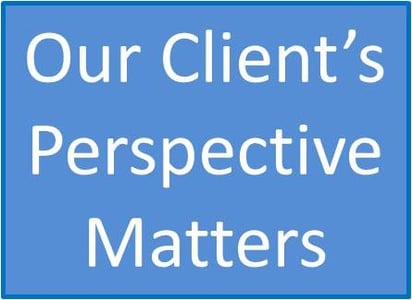 There are two types of home remodeling experiences - the good ones and the ones that make clients shudder. You certainly want to keep your renovation and remodeling project in the former category - and that requires selecting the right Chicago home remodelers.
Great Chicago Home Remodelers Create a Positive Project Experience
When all is said and done, it's not just the products and finishes that make a remodeling project great, it's the way the project was planned, executed and finished that makes for satisfied homeowners.
Here are some of the things clients have told us about what made working with Kitchens & Baths Unlimited such a positive experience.
We run a professional job site - clean, respectful and on-time
If your remodeling crew is not courteous, respectful, clean and on schedule, it will make life miserable. The reality is that having your home in disarray is not ideal - even at its best. Therefore, it's imperative that you hire a team who knows how to make a realistic construction schedule, stick to it, and who treats your home as if it were their own.
We pay attention to detail
Details are so important. They make a difference in how a kitchen functions (perhaps reorganizing a cabinet here will make it easier to access and use the appliance there) and details make a difference in how the project looks (even the smallest mistake in trim piece installation or grout application will cheapen a high-end kitchen design). We pay attention to every single detail - even the boring ones - so your finished remodel exceeds expectations.
We're courteous and responsive
People skills matter in this line of work. If you need a simple repair, it's fine to hire a master craftsman who may be long on skills and short on temperament or conversation. However, when you're involved in a multi-week or months-long remodel, you need Chicago home remodelers who are long on both counts.
Sales people stay the course from beginning to end
When you work with big-box design teams, the sales people you form a relationship with in the beginning may be long gone or working with other clients by the time your project comes to fruition. This leaves clients feeling abandoned and creates room for misunderstandings or mistakes to occur. Our sales people remain actively involved from the beginning to the end of client projects and they're always communicative and responsive to your concerns.
We're one of the most competent design-build teams in Chicago
The KBU design-build team has decades of experience between us and we've been at this for a long time. Practice does, indeed, make more perfect and our clients reap the benefits of our years of dedication and experience. Our quality of work has gained us both local and national recognition - earning Best of Houzz awards three years in a row and counting, yielding more than 25K likes on Houzz and a 5-star Pro status. We're proud of this recognition and we're thankful to our clients for rating and boasting about our work online.