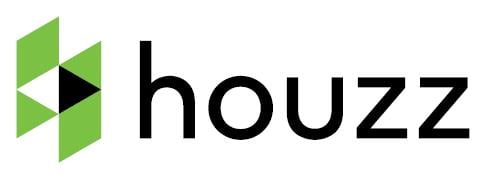 Houzz.com has become the go-to resource for most people interested in building or remodeling their home. We've written about those Houzz wizards before in our blog about The What and Why of Houzz. So, odds are that if their surveys report that something is trending, our Kitchens & Baths Unlimited clients will want to know about it.
Permanent Trends: 5 Timeless Chicago North Shore Kitchen Trends
We know; the terms permanent and trend are typically oxymorons? However, one of the tenets of sustainable kitchen design, an increasingly popular being incorporated into many communities' building codes, says that less remodeling is better. The more timeless your kitchen design is, the longer it will last, and that keeps future resource-demanding remodels to a minimum.
Hence, based on comprehensive survey results gleaned from houzz.com, we predict these 5 trends and kitchen design themes will be around for quite a while.
Prioritizing Compatibility & Usability. A decade ago,

universal kitchen designs

were something only aging populations and those with physical disabilities thought about. Now, everyone takes compatibility and usability into the equation. Cooking at home and eating well has become trendy, thus kitchens that are designed with smart layouts, multiple-height countertops and islands and plenty of easy-to-access storage are becoming the norm.


Bigger Is Better. If possible, most homeowners opt to make their kitchens larger. This is no surprise. As we mentioned above, the kitchen has been re-popularized via cooking shows and home improvement reality TV. With more people cooking and eating in their kitchens, not to mention creating kitchen spaces that are social havens, expansion is always appreciated when possible. However, if enlarging your kitchen isn't an option, we have plenty of ideas for how you can

design a small kitchen space

to be as attractive, spacious and organized as possible. And, that brings us to Number 3.


Organize, Organize, Organize. Finally, people threw their hands up in dismay and said, "No more cavernous corner cabinet storage!" Kitchen designers and manufacturers paid attention, and

organization in the kitchen has never been easier

. From pull-out shelves, to rotating corner storage and slide-out pantries, there isn't a drawer, cabinet or shelf-space that hasn't been re-designed with convenient storage in mind.


80s Kitchens Aren't Making a Come Back. While skinny jeans and neon colors might be making a comeback on the runway, 80s-style kitchens are not nearly as appreciated. According to surveys, about 41% of those with kitchens up to 30 years old are remodeling to bring things into the modern era.


Hiring a Professional Designer Is a Must. In fact, 4 out of 5 kitchen remodels were completed with the assistance of a professional kitchen design/builder. Here are the reasons why:
--46% wanted help with the design
--76% wanted help with construction
--39% wanted assistance with construction management
--22% were interested in help with decorating, moving in and re-organizing.
Our suggestion? Work with

a design and build team

you can trust to reap the benefits of this kitchen trend for your upcoming North Shore kitchen remodel.
Contact Kitchens & Baths Unlimited to design a timeless kitchen that includes the perfect balance of style and function. We promise not to tell anyone you're trendy.