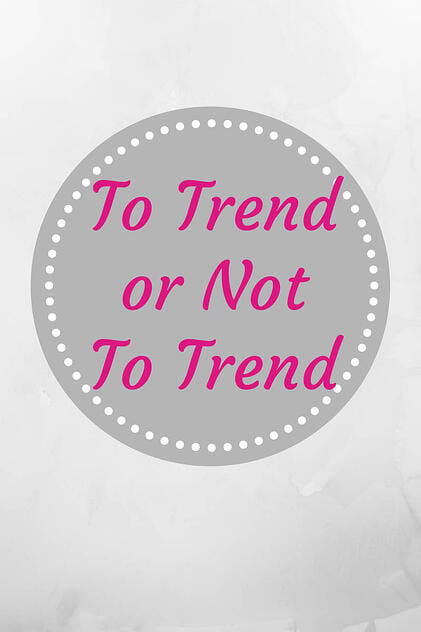 Choosing aesthetic finishes in your Chicago kitchen remodel is a tricky enterprise. You want your kitchen to be relevant, but you don't want it to be so trendy that finishes you pick now are outdated next season - while the kitchen's functional aspects still have a good decade or two left. To trend or not to trend?
Chicago Kitchen Design Ideas That Help Strike the Balance Between Trendy & Timeless
One of the best kitchen design ideas we can give you is: keep the labor-intensive remodeling features timeless and use more transient fixtures and finishes as your canvases for trendy design pops. Here are some examples of what we're talking about.
Cabinets. Cabinets comprise the largest area of visual square footage in the kitchen and they are also one of your largest investments. Therefore, you want to select a cabinet style and finish that will be satisfying year after year. Transitional cabinet door styles are always recommended since they can be re-painted or re-finished to look more modern or traditional down the road. White is always a safe bet since it never goes out of style. If you're someone who doesn't mind repainting every once in a while, you can choose to paint some of your cabinets a trending color - like the cabinets on your island, the upper or lower cabinets, etc. This will give you less to to re-do when that fuchsia or periwinkle blue is no longer showing up in style books.
Design Trend Tip: Consider using glass inserts on at least a few of your cabinet doors so you can use dishware and other colorful and decorative accents to up your trend factor without changing a major design feature.
Countertops. Fortunately, most natural stone products are trendy no matter what era we're talking about. We also feel like some of the more currently trendy products - like Quartz - will remain popular due to their eco-friendly attributes. If timelessness is important to you, keep these choices along the more natural lines - rather than colorful or heavily patterned - as it will make it easier for you to change other accents or wall colors in the future.
Appliances. This one is really a matter of your opinion. In most cases, you have three choices: white, stainless steel and black. These have been pretty standard for the last several decades so, in some ways, we could say they are all timeless. However, white and black appliances have seemed to fade in and out of style the most (interesting, since white cabinets are tried-and-true), whereas stainless steel has never gone out of style.
Flooring. There is only one flooring type we have never seen go out of style and that is hardwood. Porcelain or ceramic floor tiles are a close second, but you are at the mercy of color, size and/or pattern there. With hardwood, you're guaranteed to have a product that will transcend the ebb and flow of trends.
Contact Kitchens & Baths Unlimited for more Chicago kitchen design ideas that will yield a timeless but relevant kitchen.