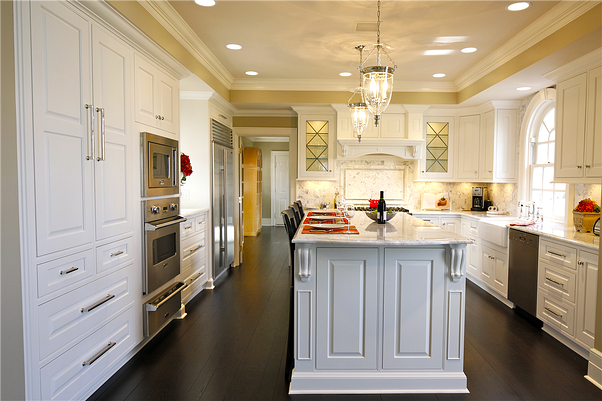 It's easy to get swept away in all of the options when perusing Chicago kitchen design ideas. There are a seemingly infinite number of options to choose from, especially if you're interested in designing a gourmet kitchen.
While it's wonderful to have options, it's even more wonderful to design a kitchen that truly meets your needs, one that doesn't get filled up with extra accessories or appliances that sounded good in theory but are hardly used in reality. When that happens, it means you wasted space that could have been put to better use in a way that better served your household.
Warming Drawers: Yes or No?
Warming drawers are a prime example of kitchen accessories that are incredibly handy when you need and use them on a regular basis, but are a waste of cabinet space if you only use them a couple of times a year. So, let's talk a bit about warming drawers and help to decide whether your kitchen needs them or not.
Warming drawers are a social hostess's dream because they allow you to keep prepared foods warm - without drying out - while you continue with the cooking and meal prep. You can use them to proof bread and the deluxe versions work like slow cookers too. They are typically installed right below a matching oven or in a lesser-used area of your island or peninsula.
That all sounds fantastic, right? But, our question is: will you regularly use your warming drawer?
In our experience, the clients who use their warming drawers enough to justify the expense and extra space:
Entertain on a regular basis.
Often open their home for catered events, including charities and fundraisers.
Have very large families that require more food preparation than normal.
Are gourmet foodies who warm their plates every night, in addition to using the drawer to improve plate timing.
If those descriptions fit you, then by all means - install a warming drawer. Otherwise, here are some Chicago kitchen design ideas that can take the place of one.
Double oven. Double ovens are a logical "kitchen extra" because they help when you need to cook dishes at separate temperatures - a fairly common occurrence. And, if your home is often a venue for social events, you can use one of the ovens as a warmer when set on low.
The microwave. Look for microwaves that have warming options. In most cases, it's only a dish or two that needs to stay warm, and a microwave with a tray option in the middle makes that possible.
Warming lamps. Lighting designers make warming lamps in a variety of styles, some of which look like pendants. You can install one underneath an uppercabinet of a corner countertop for selective use when needed, and it won't look out of place when it's not.
One of the best things you can do when designing a kitchen is determine which Chicago kitchen design ideas are useful and which are a waste of budget and kitchen space.