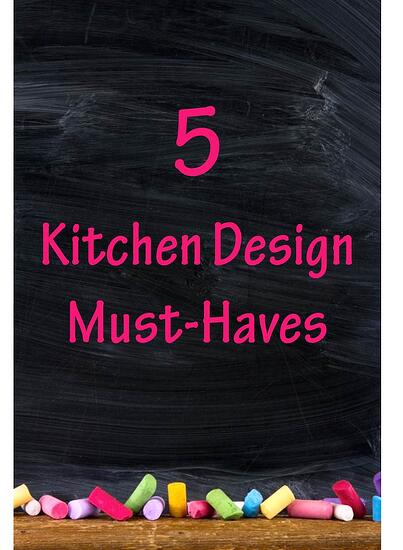 When you need one of your lesser-used pots and pans, do you bend over and stretch yourself into the recesses of a corner cabinet, calling it Yoga for the day? Or, what about that spice you only use for your grandma's secret marinade; do you unload all the spices onto the counter and then reload them again in a huff?
Why not update your North Shore kitchen design and incorporate a few of these must-have kitchen elements as per some of the most successful kitchen designers and suppliers in the industry? They'll improve the efficiency of your kitchen, and you'll have more usable storage space than you've ever had before.
5 Design Must-Haves for the Chicago Kitchen Remodeler
Double pull-out Trash Receptacles. We're fans of slide-out trash receptacles. They're sleek, streamlined and functional. But instead of having a single receptacle, make it a double. Use one for trash and one for recycling. There are even options that include receptacles for compost scraps. We recommend taking it a step further by adding a hands-free option. It keeps cabinets free of sticky debris or less-desirable food residue and is an accessible kitchen design feature.


Pots and Pan Drawers. Sorry folks, but it's time to give up the kitchen yoga stretches and invest in a pot-and-pan storage system that is actually convenient. There are plenty of options from those that incorporate slide-out shelves so your pans are stored flat to those that pull-out on racks that hang your pots, pans and lids by the handles. Either way, they sure beat the deep corner kitchen crouch.


The Junk Area. As designer Stephanie Brick Barch states, "Rather than trying to ignore the inevitable, I like to include a dedicated space for all of the knick-knacks, pens and key rings." We agree! Sometimes it's wiser to just surrender and embrace reality. Junk happens, and it usually happens in a single, irritating kitchen drawer if you don't plan ahead. Instead, create a stylish designated "junk spot" built to accommodate things like chargers/outlets, message boards, bill and mail organizers, key hooks, etc., so you have a better chance at keeping it all straight.


Smart Food Prep Stations. You might find that the gorgeous dream design in your mind's eye doesn't take how you use your kitchen into consideration. Instead, start with function first and then move to looks. Are your main food prep areas comfortable? Are they laid out according to which hand, appliances, knives, kitchen tools, etc., you use the most? Is there room for an overhang with seating space so family/friends can keep you company and to double for overflow seating when needed? These should be Step 1 of your Must-Have kitchen design process before we move on to aesthetics.


The Wow Factor. Now it's time to plan that one particular feature that gives your kitchen the visual "Wow!" factor. Whether it's a stunning hood, a remarkable island countertop choice or a gorgeous backsplash, every kitchen design needs one item/area that's all about the looks.