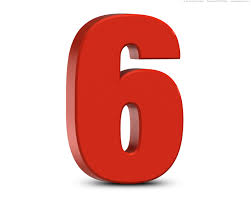 Deciding you want to move forward with a kitchen renovation is the easy part; doing it requires more energy and time than most of our clients realize. That's because the actual build-out is the most straightforward part of the remodeling process.
Your kitchen remodel planning is the part that can really trip you up if you don't have an experienced Chicago kitchen remodeler on tap or you are making random decisions here and there without thinking about the finished product.
Kitchen Remodel Planning Requires a Methodical Approach
These six questions will help you stay focused and organized so your kitchen renovation planning process moves efficiently forward.
What do we like about our current kitchen? This is the best place to start; what are the things you like about your current kitchen? Those items should be at the top of your wish list for your kitchen remodel.


What do we dislike about our current kitchen? Here's Part 2 of Question Number 1; you certainly don't want to duplicate or leave anything you don't like. Plus, learning what you aren't happy with will help us brainstorm solutions to make your next kitchen more functional and efficient for your household's cooking, dining and living style.


How do we use our kitchen? "We use it to cook and eat, of course". Right, but what else? Most people forget just how much their kitchen is used for a variety of other activities throughout the day. Do you always eat in the dining room or do you prefer an eat-in kitchen? Where do you (or would you like to) drink your morning coffee? Are there kids that like to do homework, have after-school snacks, etc.? Do you enter your home through a kitchen garage door or enjoy doing computer work in the kitchen? Maybe you need a message/work center built-in.


How many cooks are there? Here's another good thing to evaluate. If you work as a couple or the kids like to help, we can accommodate that. This will help to determine how many and what types of workstations we incorporate. Is there a tall cook? We'll build at least one custom countertop that is ergonomically friendly. Are you planning to age in place? A universal kitchen design might be a good way to go so it will accommodate any future changes in physical ability.


What kinds of foods do you cook? How you cook your food will determine many of your appliance choices and surface finishes. Bakers need rolling and mixing space, fryers need an easy-to-clean backsplash, organic foodies need extra refrigeration drawers to keep things fresh. Kosher families require very specific designs. Spicy families may want to design easy-access pull-out spice racks that are close to food prep/cooking areas.


Are you a gadgety family? How many countertop appliances do you use? How often do you use them? We can make the space to house them up on top, or we can customize drawer and cabinet spaces to conveniently store lighter and lesser-used appliances.
Work with Kitchens & Baths Unlimited for your kitchen remodeling and we'll make sure to ask all the right questions to produce a beautiful and functional kitchen that will last for decades.