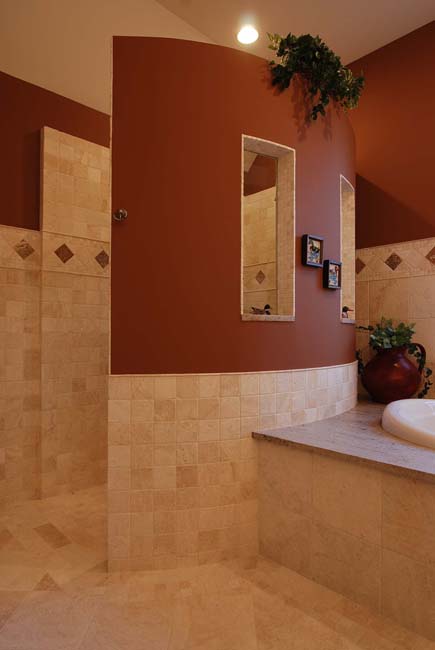 Most of life's messages start as whisper and grow louder if we cease to heed their call. After a couple of decades designing, building and remodeling bathrooms and kitchens, we've seen this same tenet apply. There are some clients who wait until their bathroom sink is practically dangling from the wall before they bite-the-bullet and move forward with a North Shore bathroom remodel.
Are you one of those? Make your way through this checklist and see if any of these apply.
8 Signs It Might Be Time to Make Your Old North Shore Bathroom New Again
There are leaks. Leaks are not something you should pooh-pooh away, playing Scarlett O'Hara as you add them to your list of things to worry about tomorrow. They're a serious business. In addition to being unsightly - and smelly once the mold and mildew set in - they can also do serious structural damage. Plus, the aforementioned mold and mildew are bad for your health.


Tile problems are mounting. First it was a chipped tile here and cracked on over there. Then, the mosaic tiles started popping out, soon creating an even more interesting pattern. You've learned just where to stand at the vanity in the morning to avoid getting your feet pinched between the loose tile and grout in that section. These are all tile issues that signify your current tiles are ready to bid you adieu so that

a new generation of artistry

can take their place.


The space is too small or inefficient for your growing family. If you bought an older home, especially one that was built prior to 1960, odds are you have a bathroom or two that are too close for comfort. Bathrooms have transitioned from utilitarian spaces to rooms that are enjoyed for relaxing and bathing. Your bathroom layout and design can reflect that.


Everything's outdated. Have you been tempted to post the sign, "No, our bathroom was not recreated from the Brady Bunch set?" If so, you probably have outdated colors, fixtures and tile work that are itching to get a makeover. Pink toilets? Blue sinks? Those are all signs too...


The pipes are old. Old pipe works are worth replacing before the problems become so severe that you are stuck back at Sign #1.


The fixtures are unattractive. You hate the bathroom. You've always hated the bathroom. You've always planned to remodel the bathroom because you can't stand the way it looks. That's a sign for sure. It's amazing what

a few fixture changes

can do for a space.


The flooring is...(pick an adjective): Old, ugly, outdated, ruined, moldy, unrecognizable. If any of those apply, you're flooring is probably not the only issue with your bathroom design.


Mold and mildew are out of control. Mold and mildew are nothing to scoff at. They are indicative of

serious moisture control

issues and may lead to other serious problems like structural damage, allergies and respiratory problems. Plus, from the aesthetic standpoint, mold and mildew is attractive and unsanitary.
Did you answer "Yes!," "Amen!" or "Halleluiah!" to any of the above 8 signs? If so, schedule a free consultation with Kitchens & Baths unlimited and let's start planning a North Shore Bathroom remodel you'll be happy with for years to come.