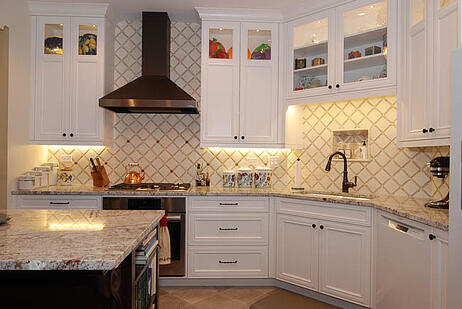 Ready to have some fun? Let's sit down and balance the budget.
Wait. Hey! Where did everyone go? C'mon! You're gonna love it...
***************
There are six little words that can really burst the kitchen design enthusiasm bubble: The Budget For Your Chicago Kitchen Remodel.
It's true; unless you have an unlimited budget (a rarity), thinking about the financial cap is not always the most fun part of the design process. However, if you balance your budget adequately - and leave a little emergency wiggle room (10% - 15%) - you'll have a much easier time narrowing your options and deciding on the best finishes and features to make your kitchen come alive.
Top Budget Breakers For a Chicago Kitchen Remodel
In order to balance your budget in a reasonable way, it's important to know which areas are "the biggies" and are the most typical budget-breakers. That way you can allocate a reasonable amount of funds in those categories, and let the rest trickle down the remodel list accordingly.
If you haven't met up with a kitchen design-build team, now is a great time to do that. The right company will help you create a reasonable budget so you don't have to go back to the drawing board midstream.