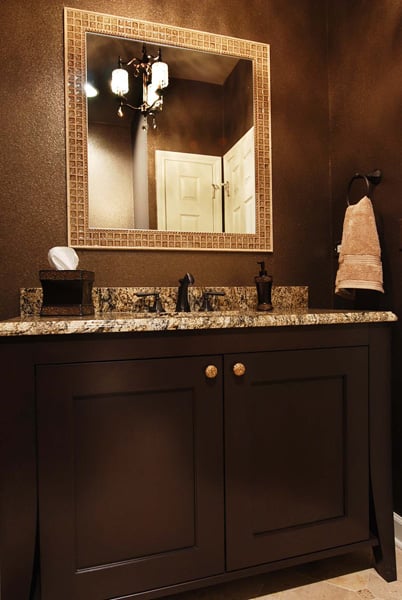 Choosing the right designer is an essential component of planning a Chicago bathroom remodel. First, you want the job done right, and that requires a certain level of experience and craftsmanship. Also, after decades in the industry, we've learned that a solid relationship with the customer is icing on the cake.
5 Signs You're Hiring the Right Designer For a Chicago Bathroom Remodel
The first step is to gather referrals from family and friends, as well as the most appealing results from online searches review sites. It will be worth your while to consult with/interview at least three and no more than five different companies. This will give you a broader spectrum of possibilities, and will also provide opportunities to get a "feel" for personalities and approach.
Here are 5 signs you're hiring the right designer for your needs:
They can work within your budget. Having a clear idea of your budget is important. If a designer tries to push you upwards, and out of your comfort zone, it's not a good sign. Ask what their average price for a full bathroom remodel is. If it seems reasonable, great. If it seems out of the ballpark, it may mean they aren't the company for you.


They demonstrate experience AND craftsmanship. Every business has to start somewhere, but you want your remodel to be completed by someone who got their start at least five years ago or more, and who has an impressive portfolio under their belt. That portfolio should exhibit the same level of craftsmanship you are looking for in your own project. When these three things are evident, you can put that designer in the "definite" potential category.


They are a full-service design and build team. This is a difference worth noting. A full-service design-build team does it all; they work on your design and they have an "in-house" construction team that completes the build-out. This makes for the most streamlined, efficient and cost-effective methods.


They have a loyal crew with strong leaders. The construction industry has a reputation for high employee turnover rates. However, companies that do good work, treat employees well and compensate them fairly defy the norm. Make inquiries regarding how long the core team has been in place, whether or not a supervisor or project manager will be onsite regularly and if the bathroom designer will routinely check-in to verify the project is going to plan.


They have glowing referrals. Take the time to call or email referrals. Ideally, the referrals will have completed the same scope of project as the one you're planning to start. Their input and opinions can help to seal the deal.
Finding the right designer for your needs - one that "gets" you and your design style - is invaluable when it comes to completing a project that all parties are satisfied with.