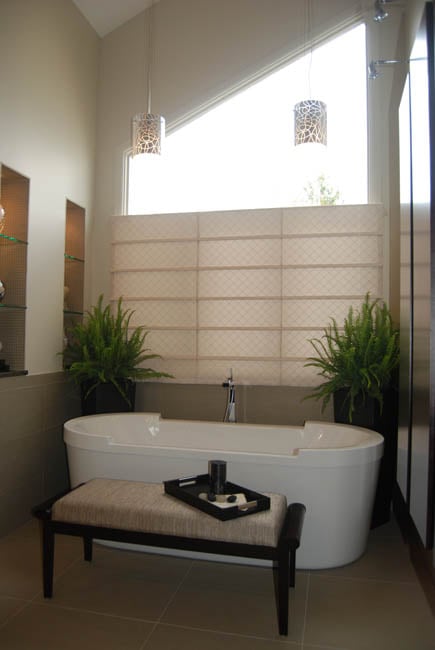 Bathroom remodels continue to top America's list of "the top priority" remodeling investment. When Houzz poled homeowners about completed remodels over the past five years, 28% of respondents had remodeled their bathrooms in the past two years.
7 Motivations For a Chicago Bathroom Remodeling Project
So what's the motivation behind most bathroom remodels? Here are the top 7 reasons KBU's clients choose to flush outdated bathroom decor down the drain, replacing it with a new design.
Something's wrong. A single leak or the discovery of mold or mildew can be enough to send some homeowners over the edge. The repairs for these types of damage, not to mention the cracked shower tiles and peeling paint, can add up quick. So, many homeowners take this as a cosmic sign that it's time to remodel and wind up with their repairs - and a whole new bathroom design.


Improving the look. If something isn't seriously wrong or broken, aesthetics are the key driver for Chicago bathroom remodeling. Homeowners want their bathrooms to look contemporary, fit their style and provide an attractive backdrop for their daily rituals.


Improve the layout or flow. "Excuse me. Whoops. Sorry about that. Oof. Pardon me."
Sound like a typical script from your mornings/evenings in the bathroom? Sometimes, the layout or flow of a bathroom just doesn't work. In the beginning - bathrooms were a one-person space. In the modern era, couples often get ready for work and/or to take the kids to school at the same time, and that requires a bathroom with a more functional layout and design.


Increase home value. Homebuyers know kitchens and bathrooms bear the highest price tags when it comes to remodeling, so walking into a home with an attractive bathroom design - one they can live with for a while - is a major bonus. Updating bathroom features improves your home's value and helps it move faster when and if you put it on the market.


Upgrading outdated fixtures. That 40s brass may have been livable for 20 years, but this last decade was a struggle. Maybe those natural-finished oak cabinets are driving you bonkers. Or is it the standard, white, 4.5x4.5 tiles getting you down? Whatever the reason, bringing an outdated bathroom into the present is a major impetus for bathroom remodels.


To increase accessibility. Bathroom and kitchen designs have both taken a turn in a more accessible direction. Baby Boomers uninterested in going the "retirement home" route are re-designing universally accessible spaces, making it easier to age-in-place. This trend has trickled down and not many of the most popular designers incorporate "Livable Designs" into the mix.


Energy efficiency. Energy efficiency is a concern so many homeowners opt to replace fixtures with WaterWise versions, install heated flooring and update other appliances or accessories with more eco-friendly options available.
What's your motivation for a Chicago bathroom remodeling project? Visit Kitchens & Baths Unlimited to plan your design.