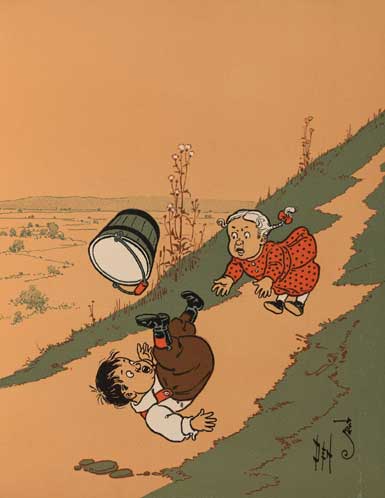 When the kids are little, bathrooms are all about utility. But, once they get closer to adolescence, you may find a bathroom remodeling plan is necessary to accommodate the grooming rituals required by teens of both genders. The good news is that the changes you make now will continue to enhance your guest bathroom's function once your children have left the nest.
The following tips can help you with your Jack and Jill design to keep bathroom squabbling to a minimum.
Jack and Jill Design Ideas for Your Chicago Bathroom Remodeling Project
His and her sinks. You and your mate aren't the only ones who benefit from his and hers sinks. if you have the space, we recommend installing two sinks so the non-private morning and evening rituals can be carried out at the same time. If this is an option for you, consider installing tower cabinets to divide the two spaces and optimize storage space up the wall. If you don't have room for two separate sinks, consider installing a long,trough-style sink that can accommodate two faucets.
Create separate areas for toilet and shower/bath area. Creating a separate space for the toilet is especially poignant if you have a boy and a girl. You don't have to hear the perpetual pounding on the door when one person needs the bathroom when the other one is already in the shower.
Think in pairs. Having two of everything will cut down on arguments about who has more space. Make sure there are even numbers of drawers, cabinets, cubbies, and shower hooks. Niches can be stacked to conserve space but ensure there's adequate storage for everyone.
Be thoughtful about fixtures and finishes. This bathroom remodeling project is one area where you may want to be conservative with your fixtures and finishes. Children's bathrooms take a beating so you want to install surfaces and fixtures that can handle heavy wear-and-tear.
Countertops. Your kids' bathroom isn't the best place for marble countertops, which are more vulnerable to scratching, etching and staining. Instead, search for granite, quartz, or quartzite options which are less susceptible to impact or staining. If you do choose granite, make sure you clean and seal it as per the manufacturer's instructions to keep it looking its best. Porcelain and ceramic tiles are also durable options and can be selected in youth-friendly colors and patterns.
Cabinets. Use painted cabinets with a durable and water-resistant finish coat instead of stained wood. This will help to guard against the inevitable water spotting or damage that occurs from wet washcloths and towels that are always left where they shouldn't be and/or sloppy water usage.
Flooring. Choose a durable ceramic or porcelain floor tile with anti-slip properties for safety and longevity.
These are just a few of the bathroom remodeling tips that will provide a functional and "fair" bathroom space for your children. For more ideas, visit Kitchens & Baths Unlimited to view our portfolios and get expert advice from top Chicago bathroom remodelers.
Photo credit: William Wallace Denslow