When it comes to bathroom remodeling, there's one topic that catches many homeowners off-guard: "Selecting the right toilet for your bathroom". Unless you're a big fan of toilet technology, it's likely that you aren't familiar with the most recent developments in toilet designs, styles, and money-saving features. Even Bill Gates is interested in the latest in "toilet tech," so shouldn't you be? There are many different toilet models and styles that provide both practical and luxurious benefits.
Luckily, you have a friend in the business when it comes to selecting your toilet of choice. Shopping for a toilet can be fun, especially if you know about all the different features you have to select from. Our professional, Chicagoland-based design team will gladly help you put exactly what you want in your bathroom. Let's take a look at what you have to choose from, and what you need to know about buying a toilet.
"Will 1.6 Gallons Be Enough?" Absolutely!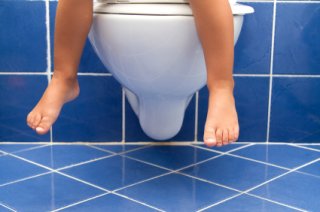 Many homeowners have grown up with large 3+ gallon toilets with lengthy flushes, and often ask if 1.6 gallons is good enough for their needs. EPA restrictions have reduced the maximum tank size in new toilets to 1.6 gallons per flush in order to conserve resources, so you'll be hard-pressed to find a new 3 gallon toilet these days.
That doesn't mean smaller tanks don't flush as well. If anything, 1.6 gallon tanks flush even better than their larger predecessors. New designs and water delivery systems increase pressure with less water, resulting in a more effective flush and less spent water! Pressurized flush systems are also available that inject air into the toilet's water system, resulting in a more powerful flush using even less water.
Which Brand Makes The Best Toilets? Just Check the MaP!
Brand names are often a big selling point for toilets. These days, major brands like Toto, Kohler, Duravit, and others all make a wide range of toilets that satisfy a broad range of features and needs. You should primarily shop for toilets based on design or particular features, unless you have a particular brand in mind. If you want to shop for toilets based on performance rather than brand name, you can just take a look at the MaP!
Maximum Performance testing has been an industry standard for toilet manufacturers and consumers since 2003. Though manufacturers aren't required to test their toilets for MaP results, there are over 2,600 documented toilets on the market today with a MaP score. These tests measure performance per flush over time, and assign a measurable score you can compare and review on your own. If you're looking at toilets in a hardware store, always check to see if there's a MaP score available. Or, you can visit the MaP website and search for toilets you are interested in, then check their MaP Score: the higher, the better.
Let Your Toilet Pamper You and Save You Money with Luxurious Features
Many high-end toilets offer features you might have never imagined. Whether you need a comfort height toilet that provides additional ease of use, or you would like a seat warmer, a hygienic bidet seat, or a dual flush, you can choose from a wide variety of built-in and add-on amenities when it comes to selecting the right toilet for you.
Dual-flush toilets are the most effective energy savers available now: they use advanced electronically-assisted flush technology to cut down your water usage by up to 68% or more! Dual-flush allows you to adjust the water used for each flush with the simple touch of a button. Thanks to the efficiency-adding amenities, these toilets have far fewer clogging problems than standard toilets.
If a bidet is something you've entertained purchasing and installing, you don't have to buy a separate ceramic unit alongside your new toilet. Electronic in-seat bidets are widely available, and can be installed quickly and easily. Bidet seat units are hygienic, gentle, and fully customizable. These often feature seat warmers as well, so you'll never have to worry about sitting down on an ice-cold ceramic seat in the morning anymore.
Are You Ready For Bathroom Remodeling Now?
Now that you know about the latest toilet technologies and advancements, it's time to start shopping! We are happy to help anyone with their bathroom remodeling needs across Glenview, Highland Park, Deerfield, Northbrook, Wilmette, and the Greater Chicago Area. Take these tips, contact us today, and let's find the toilet (and other bathroom amenities) that will make you happy.