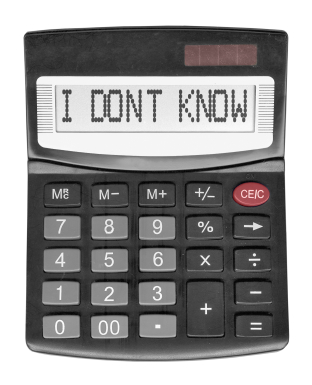 You probably know better than anyone that a kitchen remodeling project requires a harmonious marriage of financial strategy and a new kitchen that will fulfill all your requisite needs. As such, for many homeowners, budgeting for a kitchen remodel is definitely an important component of the process. Today at
Kitchens & Baths Unlimited
, we are pleased to offer some excellent tips for helping to ensure that your remodel will not break the bank.
How Much You Should Spend on Your Kitchen Remodel
The first step to
budgeting for this kind of project
is to establish the budget itself. Consider the facts and figures. On average, an upscale kitchen remodeling undertaking can run over $80,000 – but your own project does not need to cost that much.
Remember, materials are not the only consideration in the cost of your kitchen remodel. There is also the question of labor – which means that you also need to remember that you need to break down exactly how everything is going to add up. Additionally, if you want to
hire a kitchen designer
, you must also consider that component of the cost as some firms don't charge for this service and others do.
Kitchen Remodel Priorities
How else should your budget break down? Well, what are the main components of the kitchen that need to be redone? When you ask yourself that question, then you may already know the answer. If, for example,
new light fixtures
are a major priority, then you should ensure that you keep those in mind and think of how the rest of the kitchen may revolve around that aspect. Or perhaps you want to focus on the quality of your new kitchen cabinetry? If this is the case, then you should make sure that you keep it at the top of your list so that if you have to cut costs on something else, you don't compromise on what matters most.
Expecting the Unexpected
Of course, when it comes to your
kitchen remodel
budget, you also need to remember that surprises may come up. If you have your budget set, do not forget that you may need to spend money on the unexpected. Issues in drywall or inside your flooring can sometimes arise. In addition, we all know how we like to take advantage of the tradesmen in our house and add to our list. Lists sometimes grow after a project gets underway.
Keep track of your budget with a spreadsheet, avoid extra embellishments if you have not figured them into the budget, and do not forget the smaller aspects of kitchen remodeling – such as whether you will be cooking in your home, or whether you plan on eating out while your kitchen is unusable.
As always, at Kitchens & Baths Unlimited, we are available to help at any point. Simply
contact us
for more information on kitchen remodeling.
If you would like a little deeper look into the different types of kitchen remodels, whether it is a minor, major or upscale remodel, check out our cost guide below by clicking the button.