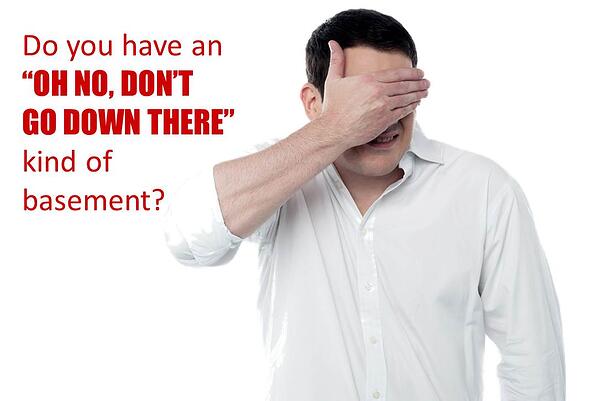 What lies beneath your North Shore home? If the answer is a dark, dingy or musty basement, it's time for an upgrade. A basement remodeling plan can transform wasted square footage into a space that is lighter, brighter and completely functional. Not to mention, a North Shore Basement remodeling project can significantly increase your home's value and income potential.
8 Ideas for Your North Shore Basement Remodeling Project
Need a little inspiration about the ways you can turn your basement into one of your favorite room (or rooms!) in the house? Here is a list of the 8 most popular basement renovations we perform for Chicago-area clients.
A home office. Now that the work world has gone mobile, home office renovations are highly popular. Take your home office out of a random corner and make it fully functional by giving it a home in your basement. Added bonus: you can write part of the expenses off on your taxes.


Re-design your laundry room. Your basement can house a much larger laundry room than the small closet-like or box-room the average household typically uses. We have all kinds of

great ideas for laundry room renovations

and you can use your old laundry room space to gain more square footage in your kitchen or a bathroom.


Create a game room or man cave. Tired of the living room turning into Sports Central from fall through spring - and into summer? Get all of your family's gaming and sports activities out of main living areas and into your stylish new basement.


How about an in-home theater? If your family loves movies, your North Shore basement renovation should incorporate a designated home theater space, complete with a large TV, theater-worthy seating and a bar/snack area.


A guest suite. Do you have in-laws or other guests who like to come and stay for a while? Even the greatest of house guests can make for cramped living quarters. Transitioning your basement into a guest suite gives everyone the freedom and privacy they need when sharing the same four walls and a roof.


Add a bathroom. Extra bathrooms go a long way towards making a home more desirable on both the real estate and rental markets. Plus,

your extra bathroom

will provide guests with a private bathroom space and will accommodate the spillover created by parties and large social gatherings.


Welcome to your home gym? Can't motivate to get to the gym? Then bring the gym to you. With the right layout and a few pieces of high-tech gym equipment you can lift weights, get your cardio workout in and still have enough space for your Yoga-inspired headstands.


Design a workshop or hobby area. No matter how hard you try, it can be difficult to keep your workshop or hobby paraphernalia from spilling over into the home or garage. Designate an area of your basement for a well-lit workshop-slash-hobby area, including plenty of built-in storage to organize your tools and materials.
Ready to renovate your North Shore basement?
Contact Kitchens & Baths Unlimited to schedule a consultation. We make sure your basement is water-tight, well-lit and has all the amenities to improve your living space for many years to come.