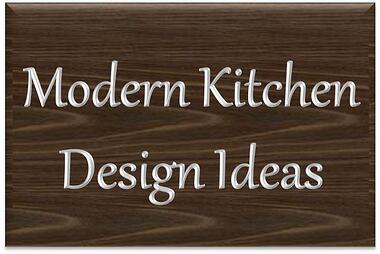 If your visions for your kitchen renovation project involve a sleek, modern design, then you have come to the right place for Chicago area kitchen design ideas. Our design ideas will prove to be not only modern but also functional and ultimately even timeless.
Modern Kitchen Design Idea #1 : Clean Lines
The modern kitchen is, above all else, streamlined in appearance. Clean lines signify sophistication, and the modern kitchen has the visual and technological advantage over the contemporary kitchen with its minimalist detail and its new and
cutting-edge design schemes

.
In addition to the sleek appearance of a modern kitchen, you should also know that these kitchen designs are implemented the majority of the time with neutral colors. Customized cabinetry is always an excellent plan, but there are endless other ways to customize your modern kitchen, such as with stools, hoods, backsplashes, and more.
Cabinets should not have any additional embellishments other than hardware and handles. Staying within the color scheme is always a good choice: consider white, stainless steel, or pale wood for your cabinets. Glass is a great option for backsplashes.
Modern Kitchen Design Idea #2: Appliances
If you are thinking about design ideas for your kitchen in the Chicago area, then you may be specifically
considering the types of appliances
that go in a modern kitchen. For example, your vent hood should have a quiet exhaust fan. You can also implement many other types of smart and strategic storage spaces. For instance, hiding a sink under a cutting board that is integrated seamlessly with the counters themselves could be an excellent choice.
Modern Kitchen Design Idea #3: Lighting
Your modern kitchen should be brightly lit, of course, but lighting is actually one excellent area of kitchen design that allows for plenty of flexibility and customizability. You can add your own individual flair with side lighting or illuminate the underside of a glass top island or countertop. Don't forget about incorporating the option for all lighting to be dimmable.
Of course, implementing a modern design for your kitchen remodel also means that you need to keep up with the
current trends in kitchen remodeling
. Lately, features such as integrated appliances and attention to modern technology, as well as products that are eco-friendly and good for the earth, are the way to go for excellent modern design ideas in Chicago and the surrounding areas.
For more ideas for your modern kitchen, you can always
contact us
at Kitchens & Baths Unlimited or visit our showroom to see all the latest trends.