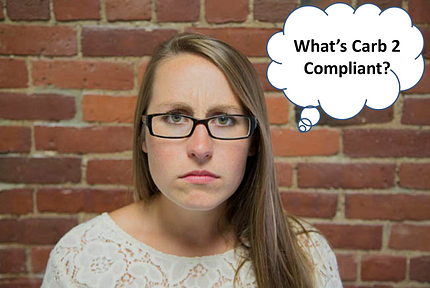 When it comes to your kitchen cabinets, quality and appearance should be of the utmost concern. But were you at all aware of the problem of formaldehyde in cabinets? A pervasive issue in many homes, formaldehyde is an important chemical in many building processes but is also quite toxic in high concentrations.
Formaldehyde in Cabinets: About the Chemical
Formaldehyde itself is largely present in pressed wood products that are constructed for indoor use such as cabinets, furniture, plywood paneling, and fiberboard. A normal byproduct of combustion, formaldehyde actually serves a purpose: this chemical can be used as a preservative in paints and coating products and is often a component of strong glue and adhesives.
Health and Environmental Effects of Formaldehyde in Cabinets
Despite its usefulness, formaldehyde also has a number of health effects. A gas that is colorless but carries a pungent odor, it can trigger severe reactions, some of them allergic, in many people. For example, burning sensations in the eyes and throat, nausea, difficulty breathing, and watery eyes are some of the most common effects of the chemical. It can also cause irritation of the eyes, nose and throat, coughing, sneezing, wheezing, fatigue, and other severe reactions in humans and also animals. Simply put, formaldehyde in cabinets can be quite a threat.

Additionally, formaldehyde in cabinets also has some effects on the environment. When exposed to the air, this chemical breaks down, forming formic acids and carbon monoxide, which can contribute to the problem of acid rain.
CARB and CARB 2 Compliance for Formaldehyde in Cabinets
In 2004, the International Agency for Research on cancer classified formaldehyde as carcinogenic to humans. Additionally, the Air Resources Board of California has designated the presence of this chemical as a major threat, without any safe levels of exposure to humans. As such, the CARB rule was established in 2009, when formaldehyde emissions from particleboard began to be regulated severely, effectively eliminating the problem of formaldehyde in cabinets. This is because now all products that consist of composite wood are subject to compliance with this regulation.

Currently, CARB and its second phase, CARB 2, are the most stringent formaldehyde-related rules in the nation. These laws are specific to California at present but are expected to be fully in effect all over the entire United States by next year.

At Kitchens & Baths Unlimited, we are fully committed to ensuring that formaldehyde in cabinets is eradicated, which is why you can always feel free to contact us with any concerns or questions.