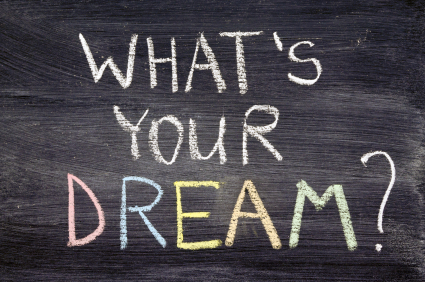 Close your eyes and picture a completely perfect kitchen. Maybe you are imagining plenty of counter and storage space, chic or classic cabinetry, or beautiful new appliances that cook the most dazzling and delicious meals you could possibly think of. But perhaps this dream is also discouraging to you, because it feels intangible. However, there are always options available to you. Dream kitchens can be made possible regardless of budget, because believe it or not, you have plenty of options available to you when it comes to making your dream a reality.
The Transformation: From Kitchens to Dream Kitchens
Are you not sold yet? No matter what your budget may be, it is absolutely and entirely true that you can watch an incredible transformation take place in your very own kitchen. All you need is the vision, creativity, and the will to make it happen. As always, the professionals at Kitchens & Baths Unlimited have the expertise and understanding of
dream kitchens with any budget
.
Considerations for Dream Kitchens
Storage space. If your

ideal kitchen has more space

for storage, then one simple and highly effective remodel maneuver is to remove the soffits from your cabinets and other storage areas, and then optimize the internal features so that everything in your kitchen has its very own place. It's all about accessorizing!
Counter space. At

Kitchens & Baths Unlimited

, we know that dream kitchens are spacious not just in terms of storage but also in terms of workspace. As such, we can help you optimize the space you already have and figure out how best to expand it. For example, where are your appliances? If your countertop is broken up and fragmented, then space will ultimately feel far more cramped and unmanageable. We can help provide you with more continuity when it comes to counter space and work areas.
Open space. It's all about space, space, space. Dream kitchens also have plenty of space for moving around. Believe it or not, there may be a very simple way for you to open up the space of your kitchen so that it simply feels better. By removing one wall, opening up into the laundry room slightly, creating a passageway or even by just removing part of a wall, the space of your kitchen could open up considerably. You may even want to consider opening up into the family room or dining room.
Bright colors and plenty of light. Dream kitchens are well lit and cheery. More lighting or natural light, or even a skylight, could do wonders to help your kitchen feel brighter and better than ever before. You could even turn a window into French doors, which would open your kitchen out into the deck for easier passage between the kitchen and the grill.
Lifestyle considerations. If you keep kosher, are vegetarians, senior citizens, entertain guests often, or have a large family, then these are all factors that may impact what you need. At Kitchens & Baths Unlimited, we can help you plan for any lifestyle considerations and combine them with the perfect dream kitchen.
Places to sit. If your kitchen does not have enough seating area, consider the lifestyles of its users. Do you work in the kitchen? Perhaps your kitchen needs a computer station or desk. Or if you have a peninsula, then it can be a great place for your kids to do their homework or work on projects. You may just simply want a space to sit and read the morning newspaper with a cup of coffee. An island with seating may be the best option for new kitchen seating.
No matter what your dream kitchen looks like for you, at Kitchens & Baths Unlimited we are always available to provide our expertise and assistance so that your kitchen will be the very best it can be. Please do not hesitate to
contact us
for more information or for your free consultation so that your remodeling dream can be made into a reality.