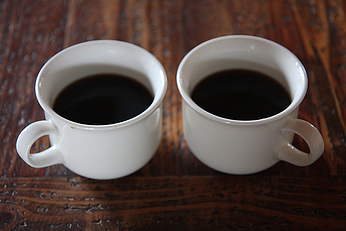 Imagine the simple pleasure of finding that your morning cup of coffee is right there and waiting the moment you step out of the shower. We all know that having a master bathroom attached to the master bedroom is a nice amenity to have, whether fresh and modern or classically elegant. But why has the same not yet been said for the morning bar?
What is a Morning Bar?
If you have never heard of a morning bar or juice bar, you are not alone. A morning bar takes on many of the qualities of a kitchen, although smaller and with fewer features – and very attractive. Functional and attractive, a juice bar includes several features such as a sink, a small refrigerator to store fruit juice and coffee creamer, as well as plenty of outlets and space on the counter for a blender, coffee maker, microwave, or other smaller appliances regularly used in the morning.
The Look of a Juice Bar
If you have read this far, you may be imagining that a juice bar in the master bedroom might look strange or out of place. Did you consider, however, that you could have a morning bar designed so as to integrate seamlessly into the look and feel of the rest of the bedroom? In fact, a juice bar can – and, arguably, should – be crafted to look nothing like a kitchen.
The design possibilities for a morning bar are endless, with customizable cabinetry and counter space. You can even include wine chilling drawers for prime evening relaxation. With the addition of a sink or washbasin for cleaning dishes, cups, and appliances, you can ensure that you can keep your master bedroom and kitchen completely separate.
A morning bar is a beautiful and practical addition to any master bedroom, whether to enjoy on a leisurely Sunday or to have convenient access to juice and coffee on busy weekday mornings. One of the many payoffs to this investment is the luxury of feeling like a guest in your own home – every day of the week.