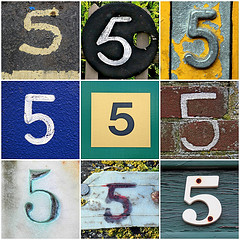 The most common reason homeowners choose not to hire a bathroom designer in the North Shore is that they think hiring a designer will simply be more expensive. Instead, homeowners attempt to execute their bathroom renovations on their own. What most don't realize is that by neglecting to use a professional bathroom designer, they risk making costly mistakes. When you account for the expenses of a fixing your bathroom renovation to correct these errors, homeowners end up spending more money than if they started the process with the experience and guidance from an expert. Starting out your project with a professional bathroom designer in the North Shore can help you to avoid some of the following mistakes:
Leaving Soffits: Soffits serve little architectural purpose in your bathroom and result in a room that looks and feels smaller. Preserving soffits also makes your bathroom look dated, as soffits were most popular in the 1980s.
Reglazing Your Tub: Many homeowners resist purchasing a new tub when they remodel their bathrooms. Instead, they reglaze the old tub to try to make it look new. Reglazing is an expensive project, however, and ultimately ends up costing almost the same amount as a new tub. Purchase a new tub for a more attractive final result.
Surface Mounted Medicine Chests: Instead of recessing a medicine cabinet into the wall of the bathroom, many homeowners surface mount a cabinet. This type of installation causes the medicine chest to stick out into the room. A bathroom designer in the North Shore would advise you to install your medicine chest flush to the wall for a more customized built-in look.
Insufficient Lighting: It is not uncommon for homeowners to believe that a single lighting fixture over the sink is adequate to light their entire bathroom. This simply isn't the case. A well designed bathroom might also include a light in the shower area or in the exhaust fan. The ideal is to have lighting both wall mounted and in the ceiling to avoid shadows.
Inconsistent Materials: When homeowners undertake a bathroom renovation independently, they often end up with a final result that feels somewhat thrown together. The light fixtures may not match the plumbing fixtures, which may not seem to compliment the cabinetry hardware, and so on. A bathroom designer in the North Shore can help you to take a more comprehensive approach to your bathroom renovation, helping you to create something beautiful and refined.
A bathroom is one of the most expensive rooms in your house to redesign, and remodeling becomes even more expensive when you are forced to re-do it –
a common problem after undertaking the renovation yourself
. Instead, use a bathroom designer with the experience of designing hundreds of different bathrooms from start to finish. An experienced
bathroom designer in the North Shore
can help you craft a beautiful and functional bathroom the first time.
photo credit:
Leo Reynolds
via
photopin
cc