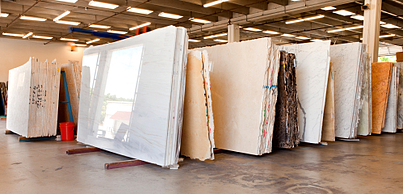 With almost 30 years of experience at Kitchens & Baths Unlimited, we are fully accustomed to receiving inquiries from customers who are interested in kitchen remodeling projects. Many people come to us with queries about kitchen designs in Chicago or the surrounding suburbs, seeking knowledge about local granite warehouses. Today we provide this compilation of our favorite Chicagoland granite warehouses.
Chicagoland Granite Warehouses
At
Kitchens & Baths Unlimited
, we are pleased to have the opportunity to work with these extraordinary suppliers of the highest caliber natural stone and other materials in the area. They help us to provide the highest functionality and aesthetics for all projects especially those relating to kitchen designs in the Chicagoland area.
Contact us
if we can help you with your next kitchen design project.