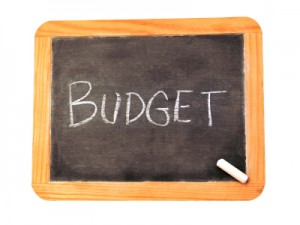 Kitchen remodeling on the North Shore of Chicago is a popular endeavor. Keeping your kitchen at optimum functionality and design is usually essential for every homeowner. By remodeling, homeowners increase the value of their home considerably. The most important part of the kitchen remodeling process is done before you even step foot in the store: budgeting.
Budgeting for Cabinets
There are many factors that go into determining your budget for a kitchen remodeling project. Many of these have to do with your personal preference, and the overall value of your home. In general, a homeowner wants to spend at least 10% of the value of their home on a kitchen remodel. For example, a house that is worth $600K should be given a $60K to $80K kitchen remodel. If this were the case, $17K to $23K would be budgeted towards cabinets. For people in any price point who want to put their own projects into perspective, Luann Brandsen offers a Kitchen Remodeling Guide featuring expert advice.
Budgeting for Other Expenditures
Of course, a kitchen remodel involves a lot more than just cabinetry. When undertaking a kitchen remodel, you need to consider a broad range of additional details; for example, labor costs, appliances, counter tops, plumbing fixtures, and fittings. In our example mentioned above, cabinetry would account for approximately 35% of the total kitchen remodel. Kitchen cabinets are always the most expensive part when remodeling your kitchen. The labor would very likely take 20% of the costs. Appliances would consume another 15%. Counter tops typically absorb another 10% of the budget. Plumbing fixtures require 5% of the budget. Use these numbers to break down the cost of remodeling your own kitchen, based on the value of your house in the Chicago North Shore area.
Estimates Per Square Footage Are Unrealistic
Many companies unrealistically offer an estimate per square footage. This is virtually impossible, as there are a wide range of people with many different home values who want to perk up their kitchens. We are here to help those in the Chicago area and beyond realistically establish a budget for a kitchen remodel, and we are there to make this potentially overwhelming task easy and manageable.